Plains Floor & Window Covering
Why choose hardwood?
Hardwood flooring remains one of the most popular flooring choices due to its timeless look and incredible performance. Available in a wide variety of colors, tones, textures, species, and performance levels, there is a hardwood flooring option for everyone. Whether you prefer contemporary look, traditional, a rustic design, or something more elegant, hardwood floors will add to your overall aesthetic. No matter your needs, we have the hardwood flooring for you!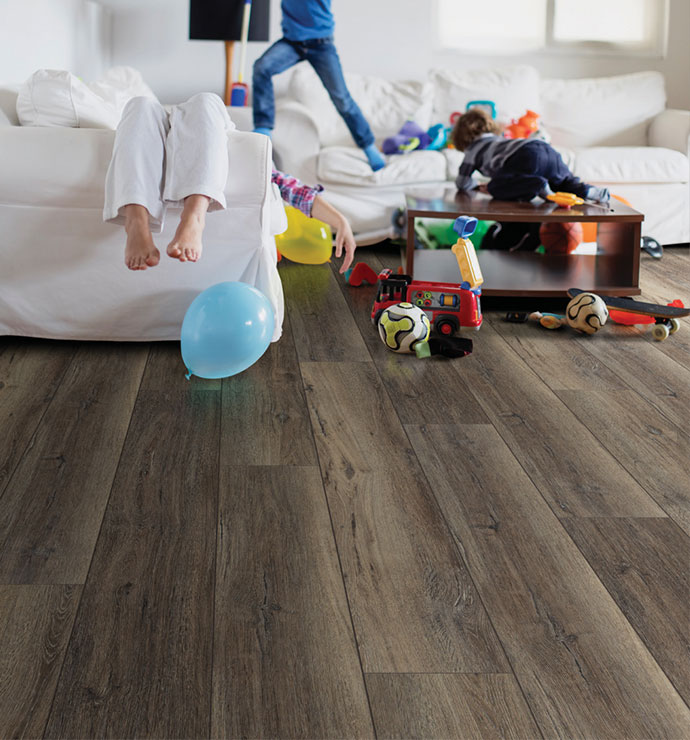 About hardwood flooring
Durable and inviting, hardwood flooring makes a real statement in any home. With a wide variety of styles, ranging from boards with different graining, and colors to those that are muted and consistent—hardwood flooring is a durable and attractive flooring option for your home. With the right care, hardwood can last a lifetime, making it a quality investment for many homes.
Let us help you get started
Available in a wide variety of colors, textures, and species, hardwood remains a popular flooring choice because of its natural beauty and characteristics, as well as its longevity. At Plains Floor & Window Covering, we carry a wide selection so you can find the one perfect for you!